Whether you are a first-time homebuyer or a returning homeowner looking for another home, our preferred lender CMG Financial Retail Lending and Senior Loan Officer possess the knowledge, experience, and flexibility to make the home buying process as seamless and effortless as possible. 
What to Expect
If you find the mortgage loan process confusing, you should know that you're not alone. Our preferred lender CMG Financial Retail Lending has put together a list of steps to help you be as prepared as you can be during the home buying process.
Need to Pre-Qualify for a Loan
When placing an offer on a home, you may be required to provide the seller with a prequalification or preapproval letter. For a prequalification letter, your Loan Officer will request financial information, including income, assets, and debts in order to determine how much of a loan you can afford. For a preapproval letter, your Loan Officer will request documentation to support the financial information provided and will submit that documentation to the Underwriting Department for a credit eligibility review. You'll then be issued a letter stating the loan amount for which you are prequalified or preapproved.
Please note that a prequalification or preapproval letter is not an offer of credit or a loan approval. Final loan approval will be subject to a review of: satisfactory appraisal of the subject property, fully executed purchase contract, preliminary title report, confirmation of no material change to your employment status, income, assets and credit, and any/all other conditions or terms as required as part of the final loan approval.
Find Your Home and Complete a Property Inspection
Once we find your new home, and an offer has been accepted, you have the right to have a licensed inspector review the home for any potential problems or safety hazards. In some cases, you may request repairs to be completed prior to closing the sale.
Select a Loan Progam
There are many loan programs are available and Matthew, your CMG Financial Senior Loan Officer, will guide you through the options, fees and interest rates to choose from.
Complete and Process the Loan Application
First, you'll need to complete a loan application. Once Matthew has received your application, you'll then receive initial disclosures that will explain the loan program and costs associated with the loan along with other required federal and state information. Once you confirm your intent to proceed with the loan, your Loan Officer will request a number of supporting documents, most of which are described below. Once your Loan Officer has received your documentation, the loan approval process can proceed.
Documents required for most home purchase loans:
Most recent 2 years Federal Tax Returns (all schedules of 1040's)
Most recent 2 years Corporate Tax Returns (if applicable)
Most Recent 2 years W-2's
One month's most recent pay-stubs
Copy of Driver License
Most recent two months worth of bank statements to source down payment and closing funds (all pages / even blank ones)
For all properties owned, please gather:

Most recent mortgage statement (including home equity loans)
Most recent homeowners association statements
Most recent homeowners insurance policy statement
Matthew, your CMG Financial Loan Officer has a team of highly experienced Loan Processors supporting your needs. The loan processing team will verify the information you provide in your application as well as review your credit report, order an appraisal, title commitment and other third-party information necessary to submit your loan into underwriting.
Underwriting Your Loan
Once your loan application has been fully processed, your loan will be submitted into underwriting for a decision. If there are additional documents needed, our underwriter will condition for those items and work closely with processing as well as your Loan Officer to help you satisfy those requirements.
Closing and Signing Your Loan
Once the application has been approved and all underwriting conditions have been met, your loan will move on to the next stage. Depending on the state in which the property is located, loan documents might need to be signed and executed by a notary of public prior to funds being disbursed or are disbursed at signing.
Disbursing Funds
Once the title company receives the funding wire from CMG Financial, the security instrument is recorded with the applicable public recorder. Escrow is now officially closed and you are ready to move in!
For more information about how to finance and what to expect, click here.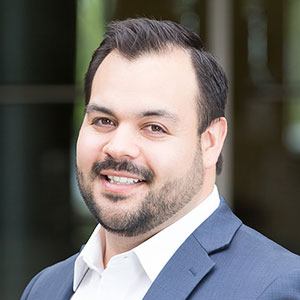 Contact Matthew Barba, Senior Loan Officer CMG Financial Retail Lending, to get started.
Matthew Barba
Senior Loan Officer, CMG Financial Retail Lending
NMLS # 949932
Branch NMLS # 945546
Phone: (925) 983-3155
Email: mbarba@cmgfi.com
About Matthew Barba, Senior Loan Officer CMG Financial Retail Lending
Matthew is constantly captivated by the effect of real estate and new developments have on the community and the shape of the future. He uses his expertise and passion to leverage current technology in order to provide unparalleled service to his clients. He takes pride in his work by finding the right solutions for each individual home-buyer and Real Estate Investor.
Prior to joining CMG Financial as a Senior Loan Officer, Matthew was a residential mortgage broker at an independent mortgage brokerage servicing all of California. He got his start in commercial real estate with Wheelhouse Brokerage in San Francisco as a multi-family broker where he was involved in over $7 million worth of investment transactions and analyzed hundreds of buildings for clients in my first year.
For more information on Matthew, click here.
About CMG Financial Retail Lending
CMG Financial strives to define themselves by their client's expectations. They believe they need to begin high. From your initial contact through to a satisfied close, they believe you need to experience an extraordinary combination of choice, speed, price, and service.
Extraordinary begins with the understanding that no two households are the same and the needs of each client are as unique as that of a fingerprint. Delivering the right loan, for the right reasons, in a way that exceeds all expectations is their business. At CMG Financial, extraordinary is every day.
Ready to Purchase Your New Home?