The most common reason people fail to hire an architect for their residential project is the high cost. For a complete service, we're talking about up to 18 percent of your construction budget. At a glance, avoiding such costs is logical, but only if you're aware of what you're giving up.
Unlike Ted Mosby in How I Met Your Mother, the job of an architect goes beyond drawing building plans or designing 3D renderings. In fact, that's only one aspect of their responsibilities.
Today, I'll reveal what they do, how to relate with them, and ten reasons you should hire one for your next residential project. 
Who is An Architect
Architects are licensed individuals who're trained in planning and designing buildings. They're also responsible for contract negotiations and construction management to ensure that designs meet safety codes and the client's taste.
Because of the gravity of their jobs on human lives, they go through one of the most challenging professional training in the world.
Did you know: it would take an average person ten years of higher education and work experience to become a licensed architect. That's even longer than the training for doctors and lawyers.
Difference Between an Architect and a Draftsman
This comparison is essential because prospective homeowners usually hire draftsmen over architects. You'll find out why soon enough.
A draftsman assists architects in drawing up building plans. They're often used as alternatives to architects because they're more affordable. Draftsmen may receive as little as one percent of the construction costs compared to an average of eight percent from architects..
Skills
Architects handle a lot more than designing plans, from construction administration to project management. However, the primary function of draftsmen is to prepare detailed drawings for construction, installation or renovations.
Education
Draftsmen attend technical school for about two years to become professionals. They'll learn how to design with computer-aided design CAD software for the most part.
On the other hand, architects have to complete an undergraduate degree in Architecture for 3-5 years. And then attend for a mandatory 2 or 3-year master's degree, and practice for at least 2 years in a state before they're licensed. So overall, the whole process takes seven years or more, depending on the architect's specialty.
Remuneration
As expected from the build-up, draftsmen charge considerably less than architects. And also, unlike architects, most of them charge per hour. Draftsmen charge an average of $75-$125 hourly or anywhere between $1,500 to $3,000 for a custom plan.
Meanwhile, architects mostly charge a percentage of the construction costs, but they also accept hourly pay. They have structured fee charts that you can check out here. The least rate is eight percent for basic services, and the highest can be up to eighteen percent for an all-inclusive package.
Hire an Architect: Draftsman Vs Architect
Is it okay to hire a draftsman over an architect?
Well, if you're working on a small and simple project like a kitchen or barn remodel, hiring a draftsman could be okay. They'll be more affordable and fit for your course.
But for a new project, custom house plan, home construction, you should consider working with an architect. It might seem expensive at first, but it could be your best chance at building a superb structure for you and your family.
And architects, unlike draftsmen, can help you champion the project and manage other professionals on-site. Of course, you don't have to be hands-off, but architects can handle a residential project from A-Z.
Functions Of An Architect
The duty of an architect encompasses more than creating concepts for buildings. Here's the full package:
Consult with clients and formulate design concepts that meet their needs
Preparing drawings and construction documents with structural and material information
Add electrical, HVAC, plumbing, and mechanical layouts into designs
Securing building approval documents
Accurate cost estimation
Drawing and documentation
Satisfy building code and zoning regulations
Discuss contract negotiations with builders and other subcontractors
Construction administration
8 Reasons You Should Hire An Architect for Your Residential Project
It's easy to think that architects only work on commercial buildings and skyscrapers — that's an inexpensive procrastination tactic. But the following reasons will make you consider hiring one for your next residential project.
1. Bring Your Dreams to Reality
Architects can bring your dream house to life over a cup of coffee. That saves you spending thousands on custom plans you may still have to adjust or a draftsman that delivers shoddy work.
Not to mention countless hours of going through online custom plans with hopes of finding one you like.
Right from the first meeting, the architect wants to know what your dream home looks like. Plans, videos, pictures, and rough sketches are just some of the ways you can communicate that idea to your home designer. Then, if that's done, they'll come up with a couple of rough drawings to ensure you're on the same page.
For a design investment that costs about eight percent of your budget, you'll receive more than a rough sketch of your idea.
Architects take your idea and consciously design a structure that accentuates the space and interacts with the landscape. The pros call it marrying the structure with the site.
When you've reached an agreement, they build a "fun-sized" model house or 3D rendering of what your house will look like.
Of course, this is only for aesthetic reasons. On your permission, the architects will work on more detailed technical drawings for building permits and general contractors to assess.
2. Cut Long-Term Expenses
The last thing prospective homeowners think is, "Hey, hiring an architect will save us money!" In reality, though, it's the truth. Architects can proactively save you construction costs and accumulative expenses with cutthroat designs.
For instance, you can rest assured the builder won't overcharge you during the project. Architects can help you handle the tough part of contract negotiations with the contractors from the start. They also prevent builders from ripping you off on the cost of materials or quantity needed.
More so, architects always stay on top of the latest eco-friendly and energy-saving building products. That way, you can save some more money off their recommendations. Besides, you'll be getting the best for yourself and your family.
So, contrary to popular belief, you'll likely spend more wisely than alone if you hire an architect.
3. Be Heard and Listened To Communication With Building Contractor
An architect not only listens to you but makes sure you're heard by other subcontractors on your residential project.
Aside from crafting your ideas into an actionable blueprint for builders, architects will see to builders depicting it accurately.
The point here is that an architect will go the extra mile for your planned house to come out as it should. They handle it with a passion.
However, you still have the right to accept or turn down any actions. Just like the Texas business magnate turned down Ted Mosby's stetson cowboy hat-shaped restaurant building.
4. Save Costly Mistakes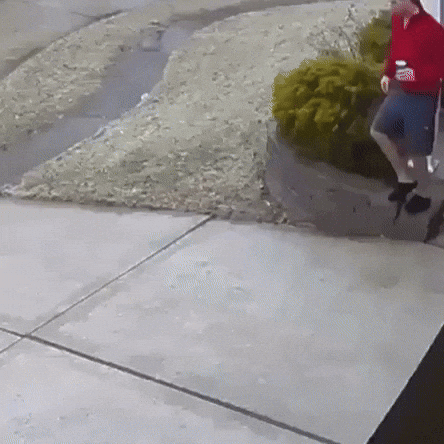 Correcting mistakes on paper is a lot cheaper than after completing the house.
You have the freedom to add and subtract structures before construction starts. The worst that can happen is that you'll spend more time — more money — in the design stage. Well, better that than defacing after construction.
On a broad note, architects can save you expenses incurred while squatting or eating out as you await completion of the project. How can they achieve this?
Architects, again, pay meticulous attention to details on all that needs to be done before the contractor even sets foot on your land. So, there'll be little to no time-wasting that would attract more expenses outside your budget cost.
Hiring an architect saves your residential project from bloopers.
5. Efficient Use of Resources
It's worth mentioning how impressively well architects utilize resources for projects.
Architects choose the most stylish materials with suitable durability, type, and quality for your budget and structure. They work hand-in-hand with your contractor at this stage.
In HIMYM, for instance, Ted Mosby had to think of energy-efficient options to install 50,000 light bulbs in the GNB building. But, angry as he was about the excessive number of bulbs, his architectural instincts were to cuts costs, no matter how hard it was.
What's interesting is not just how architects pick affordable, eco-friendly, and quality materials. It's also how every fixture and appliance will be carefully selected to suit your personality.
In reality, though, architects won't bombard your home with light bulbs. Instead, they design the building to maximize natural lighting and ventilation. This will reduce lighting and cooling utility costs for you and your family in the long run.
All in all, when you hire an architect, you have the best materials and they're put to better use.
6. Someone To Hold Your Contractor Accountable
If you've ever been to construction sites, you might notice the individual who only comes around once a week and does nothing. This is because he's not a client or construction manager but the project's architect.
Depending on what's included in your contract, architects help oversee the progress of builders working on your project. They also attend to the workers if they encounter any difficulties in achieving parts of the design.
Essentially, an architect is your agent. They advocate for your interests with the builders, engineers, and consultants so you can focus on the bigger picture matters.
Some builders also like to report to architects to confirm if they're on the right track. This way, everyone's — you, the architect, and the builder — is protected from unnecessary delays and arguments.
7. Building Consultancy
While it's technically not free, architects are qualified to and will give you expert advice through every step of your residential project.
Whether it's for the construction of a house, renovation of a cabin or a kitchen remodel, an architect's supervision is valuable. But that's not all.
Architects also help you find contractors to select from if you don't already have one. And they maintain a smooth working relationship that includes checking your contractor's pay application to confirm there's no foul play. Plus, they help you find contractors to select from to handle construction if you don't already have one.
Essentially, you have a great thinker who becomes your pseudo project manager when you hire an architect.
8. Fulfilment
It's one thing to dream up a house. But building it exactly the way you fantasised — or better — is a joy to behold. And one that's difficult accomplish without an architect involved.
An overwhelming sense of accomplishment will fill you from the moment you communicate your idea until its construction and finishing.
Without an architect in the mix, you're likely to end up with just another regular house. So why not hire an architect and join the 2% of homeowners who had the home whisperers help them construct their houses.
Factors to Consider When Working With An Architect
I know we've talked about the excellent work of architects. Still, you should understand a little more about what it takes to work cordially with one.
Payment
Most architects work for a percentage fee of the construction costs. They charge between six to eighteen percent of the total costs depending on the size of the project.
The percentage is higher for smaller projects and increases along that line as a rule of thumb.
But you can also request you want an hourly service. It's fair for both the architect and you.
Limit Design Requests
An architect's job is to listen to you, but sometimes it may be to your detriment. For instance, you may get distracted and ask for additional features in the design, which ends up more than your estimated budget.
In some situations, it could take several months of back and forth to finalize designs between an overexcited client and an architect.
So unless you're okay delaying the start of your residential project and incurring greater costs, simplify your requests.
Respect Each Other
Architects are seasoned professionals like doctors, lawyers, surveyors, and engineers. And you need to respect that when they table the cost for your project.
How you treat the architect could reflect on your relationship during the project. If you decide to haggle, your house may be smaller and less impressive. Pay handsomely, and you'll enjoy the making of what's probably your most prized asset.
All this in no way means that architects are crooks looking to rip you off. Instead, it's a reminder to treat your service providers right.
Hire An Architect for Your Next Residential Project
Hiring an architect for your residential project is a personal choice, but one you should take. Despite their seemingly high fees, they can help you design and build a masterpiece that you'd probably never expect your budget to afford.
Consequently, that'll improve the resale value of your property and save you utility costs in the long run. Plus, they assist and supervise throughout the construction, giving you the luxury of a clear mind throughout the project.
Alternatively, you can hire a draftsman or buy online plans, like ninety-eight percent of homeowners if you don't mind building a generic structure.